The city of Ahmedabad is endowed with a rich architectural heritage that is vital to the local identity and continuity of the place. Along with the foremost heritage Indo-Islamic monuments of the 15th to 17th centuries, there are potential heritage precincts in the form of the Pols, the traditional residential clusters of the medieval period, which makes Ahmedabad exceptional. Combining these all, the historic walled city of Ahmedabad has it all to be the first city in India to be inscribed in UNESCO's World Heritage City list of 2017.
Historic City of Ahmedabad: Situated in the heart of Gujarat, Ahmedabad has a character like no other, defined by a spirit of enterprise. Although Ahmedabad is a bustling metropoliton with reputed institutes and a rapidly growing economy, it is also deeply rooted in tradition. The city is known for its association with Mahatma Gandhi and in addition to a complex maze of neighbourhood called pols, hosts some of the country's finest medieval Islamic Architecture.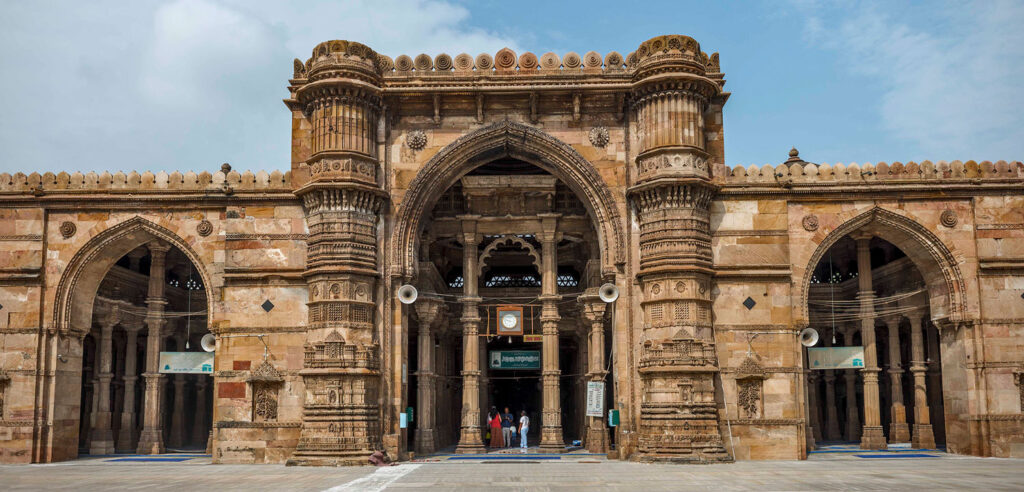 The city of Ahmedabad was formerly known as Ashawal of Asha Bhil; Karnavati of Karanadev, Ahamdabad of Sultan Ahmed Shah, Rajnagar, the capital of Jainism, a politico-cultural city of Mahatma Gandhi and Sardar Patel and Amdavad of 'Amdavadis'. The Britishers spelled it as Ahmedabad and it became internationally known as Ahmedabad. But in vernacular language, it became popular as Amdavad and all the Gujaratis know it as Amdavadis. The citizens are known as Amdavadis across the world.
There are hundreds of temples, mosques and other pilgrim spots in the city. Among all, one spot glaringly draws our attention, which is none other than Sabarmati Ashram, offered to the nation by Gandhiji, his humble residence known as Hridaykunj.